So I am a big fan of Top Chef. I have watched it from the original episode and have found that the talent on the show delivers when you visit their restaurants. I put together this guide for some friends about a year ago and was reminded of it when I had the chance to visit a Rick Bayless restaurant on a recent layover in O'Hare. This is a city that loves it's food and has seen a number of chef-testants over the years on Bravo's hit show Top Chef and Top Chef Masters. Here are a few of my favorite characters from the show and their restaurants: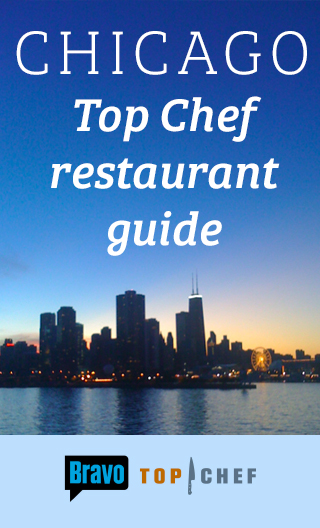 Girl and the Goat 
season 4 winner: Stephanie Izard
809 W. Randolph
Hours: Sunday – Thursday 4:30pm – 11:00pm . Friday – Saturday 4:30pm – 12:00am
Girl & the Goat has been serving fun foods, craft beers, and making wine in a rustic and bad ass environment since summer 2010. The restaurant opens at 4:30 every day, and stays open until 11pm on weeknights and until midnight on Fridays and Saturdays (until those last late night eaters scrape their fork across the plate for the last time, or finish licking their plates until they're shiny and clean). The Goat's menu is divided into three categories: Vegetable, Fish, and of course Meat–while vegetable, fish, or meat are respectively the main stars of their categories, there are crossovers in each area so you'll get a little bit of everything. Bread is baked daily, and there are always new creations on the menu.
Doug and I loved this place. We sat outside with Maggie and enjoyed our community table style experience. Mag's was a fan of the goat (we got an incredible pasta dish that was a special that night). The bread was a "I will remember this for years" flavor experience, so make sure to make room for carbs when you visit!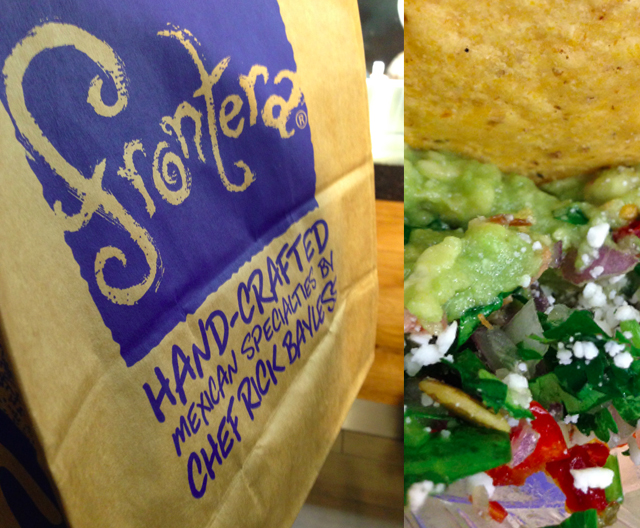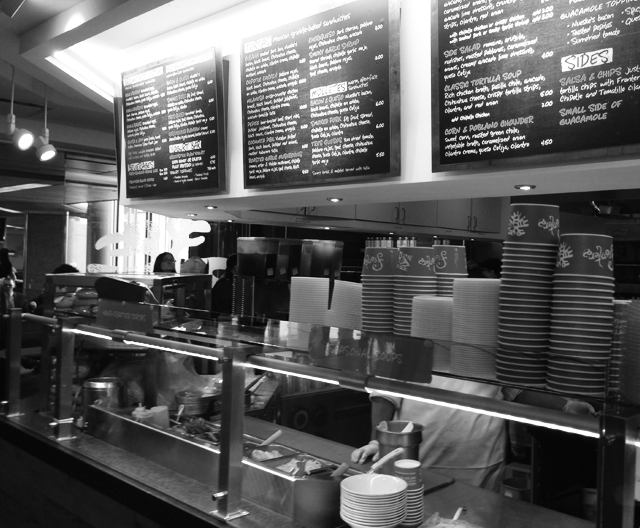 XOcO
season 1 winner  Top Chef Masters: Rick Bayless
449 North Clark Street (enter on Illinois St.) 
Hours: Tuesday – Thursday: 8am–9pm, Friday & Saturday: 8am–10pm, Sunday & Monday: Closed
Part of Mexican street food's allure is it's rustic immediacy—experiencing the aromas, sights and sounds of each dish being crafted, interacting with the cooks, customizing your choices. That's why your first step into XOCO is a step into our kitchen, where each torta is built, each baked good is fashioned, each hot chocolate is whipped to a froth as you watch. Just as street food stalls attract passersby with the rustic allure of wood fires and boldly aromatic offerings, the centerpiece of XOCO's kitchen is its wood-burning oven where tortas get crisped and suckling pigs for cochinita pibil and lamb for barbacoa are braised overnight in banana leaves.
Tortas Frontera
O'Hare International Airport:
Terminal 1 / B11 – 5:30am-9:30pm **
Terminal 3 / K4 – 5:30am-9:30pm **
Terminal 5 / M12 – 6:00am-9:30pm **
** Depending on flight schedules. Restaurants will remain open until the last scheduled flight.
Tortas Frontera features hand-crafted tortas, fresh-made guacamole and hand-shaken margaritas. Now, the type of quick-service gourmet you expect to find in a downtown hotspot is available (to go!) at the nation's busiest airport.
I will now gladly stop over in O'Hare (which used to be one of my least favorite airports in the country). This has got to be the only time I have ever seen a chef tasting on the line at an airport restaurant. They have a dedication to quality flavors here that makes it clear that this is not just a celebrity chef endorsement (like the wolfgang puck stands). The housemade chips and guac was some of the best I have ever had. Can't wait for my next trip! 
GE Bistro
season 1 Top Chef Masters: Graham Elliot
841 W. Randolph St.
Hours: Sunday: 11am-4pm, Tuesday – Thursday: 5pm-10pm, Friday -Saturday: 5pm-11pm, Monday: Closed.
A host stand made from a Marshall amplifier. Devotional candles dedicated to "saints" Johnny Cash, Lou Reed, Anthony Bourdain, Charlie Trotter and many more. A cocktail named for Wu-Tang Clan's Ghostface Killah. Background tunes recognizable by their bass lines — which is good, because when the restaurant is full, subwoofer sound is all one can discern. It's fair to say that G.E.B. revels in its rockin' inclinations. The monogram stands for Graham Elliot Bistro, and by all appearances it's the casual counterpart to Graham Elliot's eponymous two-Michelin-star restaurant in River North. In reality, G.E.B. is the restaurant the chef had in mind in 2008, when he opened Graham Elliot after leaving Avenues, at the time one of Chicago's most experimental restaurants.
Haven't been here yet, but it is on the top of my list for our next trip to Chicago. If you make it here – let me know!  
What are some of your favorite foodie places in Chicago?